Hello "BlueGrass Fans", . . .Here is some of our favorite Pickers and Singers. Please visit their sites when You can! We all are just one big happy family and we share one thing in common, . .We Love Bluegrass Music and we love anybody and everybody that does too!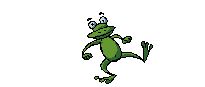 Favorite Sites
Click Here to visit Astor Taylor & EastKyTyme
From The Mountains of
Eastern Kentucky
The
East Ky Tyme
Most improved Bluegrass
Band in the area
Hey Guys CLick Here & Check out "RAMBLIN GRASS"!!!
SCOTT
You Pick a Banjo,
Just exactly the way
I Like to Hear it!
You My Hero!!!
"Tadd"
Please Click Here to Visit one of my favorites-Mountain Melody
Mountain Melody
The Band Of The Hills.